Ode to Viceroy Scotch Cocktail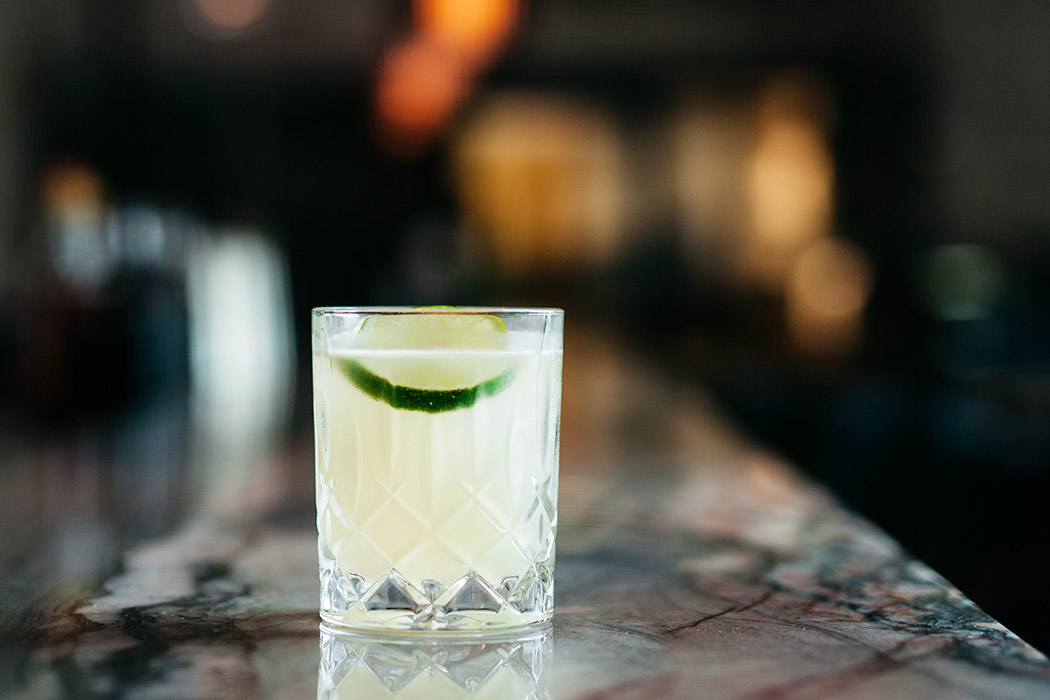 One of staff's favorite drinks on the cocktail menu, this '50s-inspired cocktail is perfectly balanced, beverage director and partner Julian Goglia says. "The very mild peat from Compass Box's Great King St. blend not only mixes amazing well in the drink, but adds a touch of smokiness that pairs well with the period of time that inspired us. The zing of fresh ginger syrup and spice of falernum are balanced out by fresh lime juice."
1½ oz. scotch (Great King St.)
½ oz. velvet falernum
½ oz. lime juice
½ oz. ginger syrup
Tools: shaker, strainer
Glass: rocks
Garnish: lime wheel
Combine all ingredients in a shaker with ice. Shake to chill, then strain into a rocks glass and garnish.
Ginger Syrup: Combine 1 cup of boiling ginger juice with 1 cup of sugar. Stir until the sugar dissolves. Fine strain the mixture and refrigerate for up to 2 weeks.
Julian Goglia, The Mercury, Atlanta
The post Ode to Viceroy Scotch Cocktail appeared first on Imbibe Magazine.